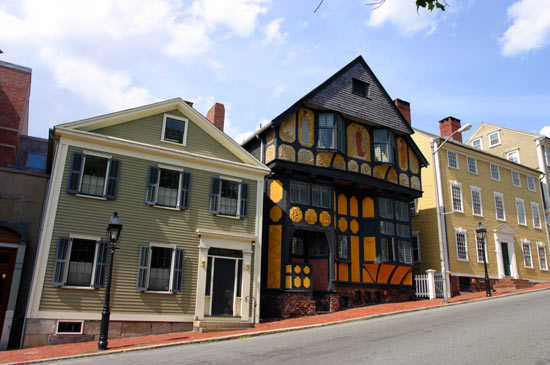 Providence, Rhode Island
Welcome Home
RentProv Realty is a full service, boutique real estate brokerage based in Providence, Rhode Island specializing in residential leasing, sales, and property management. Although highly recognized for our expertise in property rentals, we also have an experienced sales team that is ready, willing, and able to provide you with the personalized service you expect. What sets us apart from the rest is a unique devotion, candor, and passion for our clients that is rarely seen in the fast paced real estate industry.

With over a decade of dedication to the real estate industry, we have the knowledge needed to successfully navigate our clients through today's real estate market. We have not only sustained, but expanded, even during some of the market's most tumultuous times. Our clients know they can rely on us for candid insights on a wide variety of real estate topics.
In today's digital age, our firm is a present-day brokerage that is mindful of evolving technological trends and the needs of the modern consumer. In our commitment to stay ahead of the curve our energetic young team uses an aggressive advertising strategy that is focused on targeted marketing, social media, and internet advertising. This proven system is the cornerstone of our continued success.
We believe the foundation of any successful relationship is good communication, respect, and trust. Our goal is to build mutually valued relationships and help our clients explore all their real estate options. Please reach out to us to discuss any questions you may have. Our contact information can be found below by clicking the "contact us" button. Or feel free to stop by our office located at 386 Atwells Ave. in Providence.